Hello Nerdlings!
It is officially November and the first day of NaNoWriMo2019 is coming to an end! I cannot believe that it is already time. This is my first year participating in NaNoWriMo, and boy it has me nervous. I have spent the last three months developing plot lines, making playlists, rewriting plot lines, telling myself I am crazy for doing this, etc. But alas, here we are.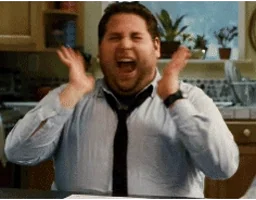 What is NaNoWriMo you ask? NaNoWriMo is National Novel Writing Month! It is where we aspiring authors try and write the whole first draft of a novel in ONE MONTH. Yes, I said a whole novel in one month. We are absolutely crazy.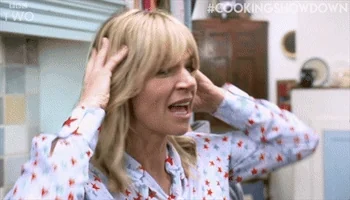 I for one, have never participated. I have known about NaNoWriMo for as long as I can remember writing, but I have always been too nervous to start. So what is my writing style? Personally, I am a planner not a pantser. I like to plan my stories out. As we speak I am sitting at my laptop in the middle of my bed surrounded by about 23 pages of notes for my book. Writing a novel is daunting. I swear I hear the pages of my notes beating like the tell-tale heart when I am doing anything but writing.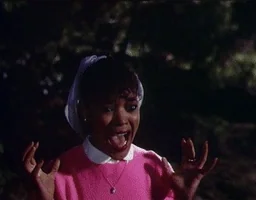 Writing doesn't have to be scary though. I have found that if I follow the steps below that I can write without the stress.
Don't stress yourself out over word count. Most of the time when I am writing I turn my word count off. I think too often we lose ourselves in how long our stories will be rather than what our stories are about
Stay organized. I cannot work if there is clutter. I have to have my work space neat and clean.
Set a schedule. Set aside time for writing. I like to set aside at least 2-3 hours a day for writing. Obviously, some of us have 9-5 jobs and cannot do this every day but you should always set some time side for creative outlets.
Have a creative space. Some people strive off chaos and I am just not one of them. I need calming music, nice calm lighting, and a comfy chair to write fluently. Find a space that you can feel calm in that has minimal distractions.
MUSIC! I love making playlists for my stories. Having easy to listen to instrumental music to write to is an absolute must for me. It helps me stay focused and keeps me from wanting to pop on a Netflix show and binge.
Munchies are a must. I need snacks when I write. I tend to get lost in my writing and I won't eat for hours. I try to have some snacks near by so I don't forget to nourish myself. I like to have thinks like apples and peanut butter, grapes, or popcorn that I can munch on during a writing session.
Scrivener, this is not a shameless plug, I swear by this program. It helps me get so organized and makes writing my novel so much easier for me.
Sticky pads and notebooks and a must have. I like to make little notes of things I need to look up, research, or follow up on during my writing. I think its super important to not stop your creative flow to look up research.. Jot down what you need to research or look up and keep writing!
Planning! I HAVE to brain storm before I write. I usually spend two to three weeks just prepping before I ever start actually writing. I like to use a Three Act, Nine Block, Twenty-seven chapter outline for my planning, but you need to use what works for you.
Just have Fun! Writing your novel will always be stressful, there is no doubt about that, but have fun with it too! This is YOUR story you are telling! Have a good time, if you are stressed it will come out in your work. Enjoy yourself and enjoy writing!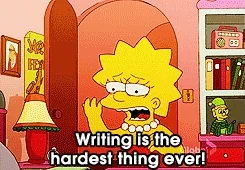 Writing doesn't have to be the hardest thing ever, but if you stay organized and work hard you will achieve your NaNoWriMo goals! What are some writing MUSTS that you follow or plan to follow for this NaNoWriMo? Let me know in the comments below! See you next time Nerdlings!